We have the best customers on the planet!
Over 960 positive experiences on the web so far…
As you know the NEW "Word of Mouth" is a great review on the internet. If you have had a great experience with ToyoMotors, please click on a logo below to share your experience on your favorite review site. This takes just a few minutes and we really appreciate you taking the time to do this.*
*We Love Google reviews! However in order for you to leave a Google review you must sign into your Google account, or create a new one. (Don't worry it's safe)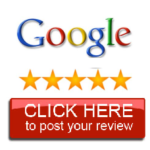 If your experience was less than 5 Stars please allow us an opportunity to make things right. Click HERE to message the owner directly.