Certified Independent Toyota Repair Phoenix – Rated Best Service!
The ToyoMotors Toyota Repair Phoenix Team specializes in Toyota service and repair in Phoenix, Arizona.
Our customers from Phoenix, Glendale, Scottsdale and surrounding areas have trusted us with their Toyota vehicles for over 3 decades.
Is your Toyota currently under warranty? No problem! Repair and service at ToyoMotors Toyota Repair Phoenix will not only keep you compliant with your Toyota manufacturer's warranty, but we can also assist you to get even more out of your factory warranty. (For more information see Our Guarantee)
The Valleys' Premier Independent Toyota Specialty Service Center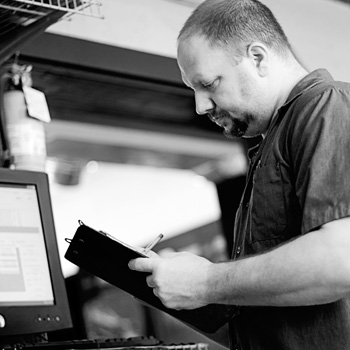 We do not consider ourselves an alternative to the Toyota dealer, we are the answer!
One of the best choices you've made was to purchase a Toyota vehicle. Your next best choice is the independent specialist who really knows your Toyota inside and out. The team at ToyoMotors Toyota Repair Phoenix will take the time to get to know you and your vehicle! Our Toyota experience tells us what these cars need and what they don't. We will absolutely save you a fortune over Toyota dealer service, and you will never be sold a single service or repair that is not in your best interest.
We are a Certified Independent Toyota Specialty Service and Repair Center that offers:
Ongoing training through Toyota support for aftermarket repair and T.I.S.
Fully computerized shop with exclusive Toyota equipment
We have been granted access to Toyota Information Systems (T.I.S.)
Master Toyota technicians with factory Toyota training
We use superior parts, original or better quality
Our Toyota repair warranty is better than the dealer in many cases
ToyoMotors Toyota Repair Phoenix provides service for all factory recommended maintenance and other required repair services for your Toyota.
Please see our special offer for new customers.
Call Today 602-569-TOYO (8696) or make an appointment online.
Toyota is consistently one of the top reliable brands in the U.S. Your Toyota deserves the finest care; your Toyota deserves ToyoMotors Toyota Repair Phoenix – serving Phoenix, Glendale, Scottsdale and surrounding areas.